For press and media inquiries please contact us on @info@kassandralaurengordon.com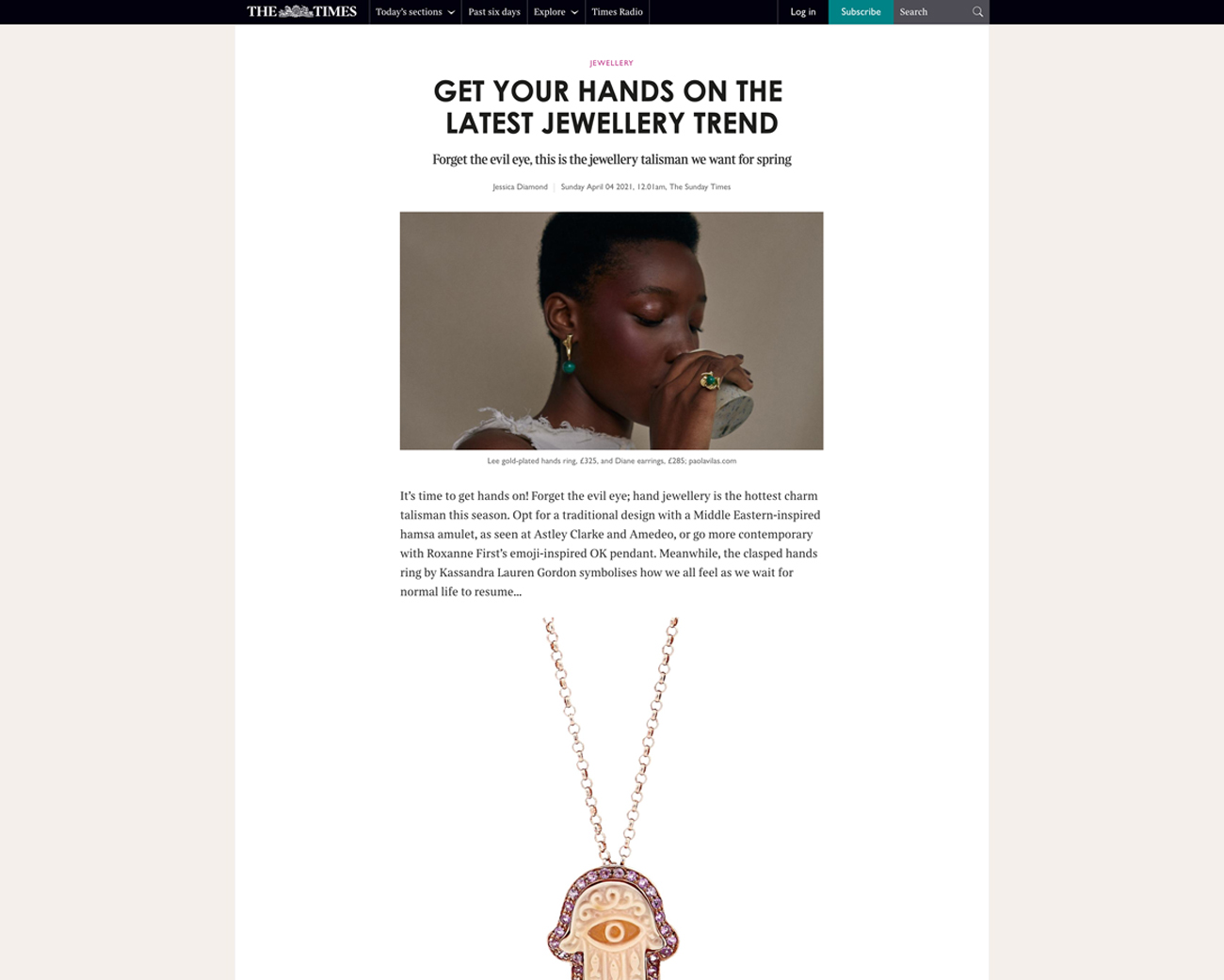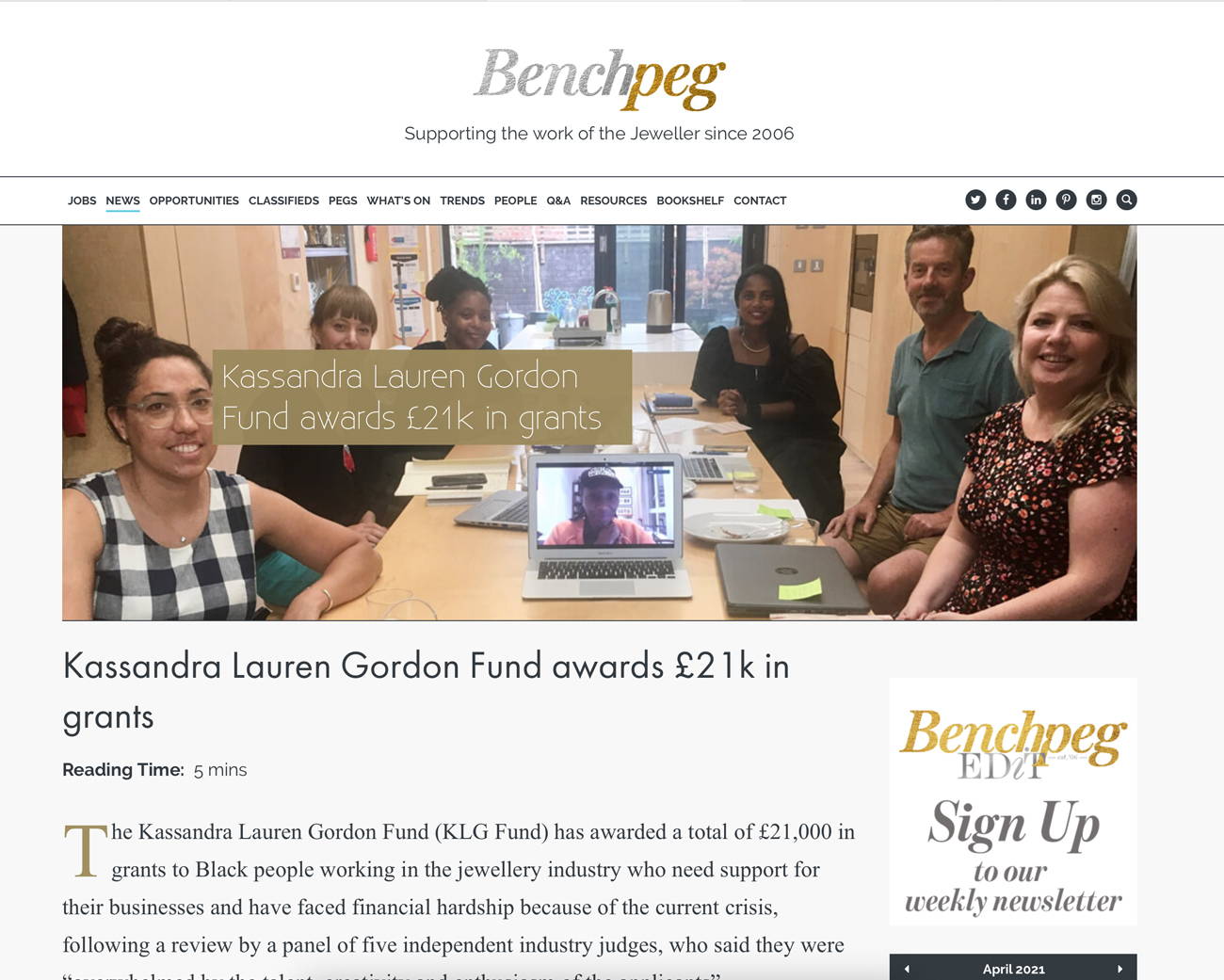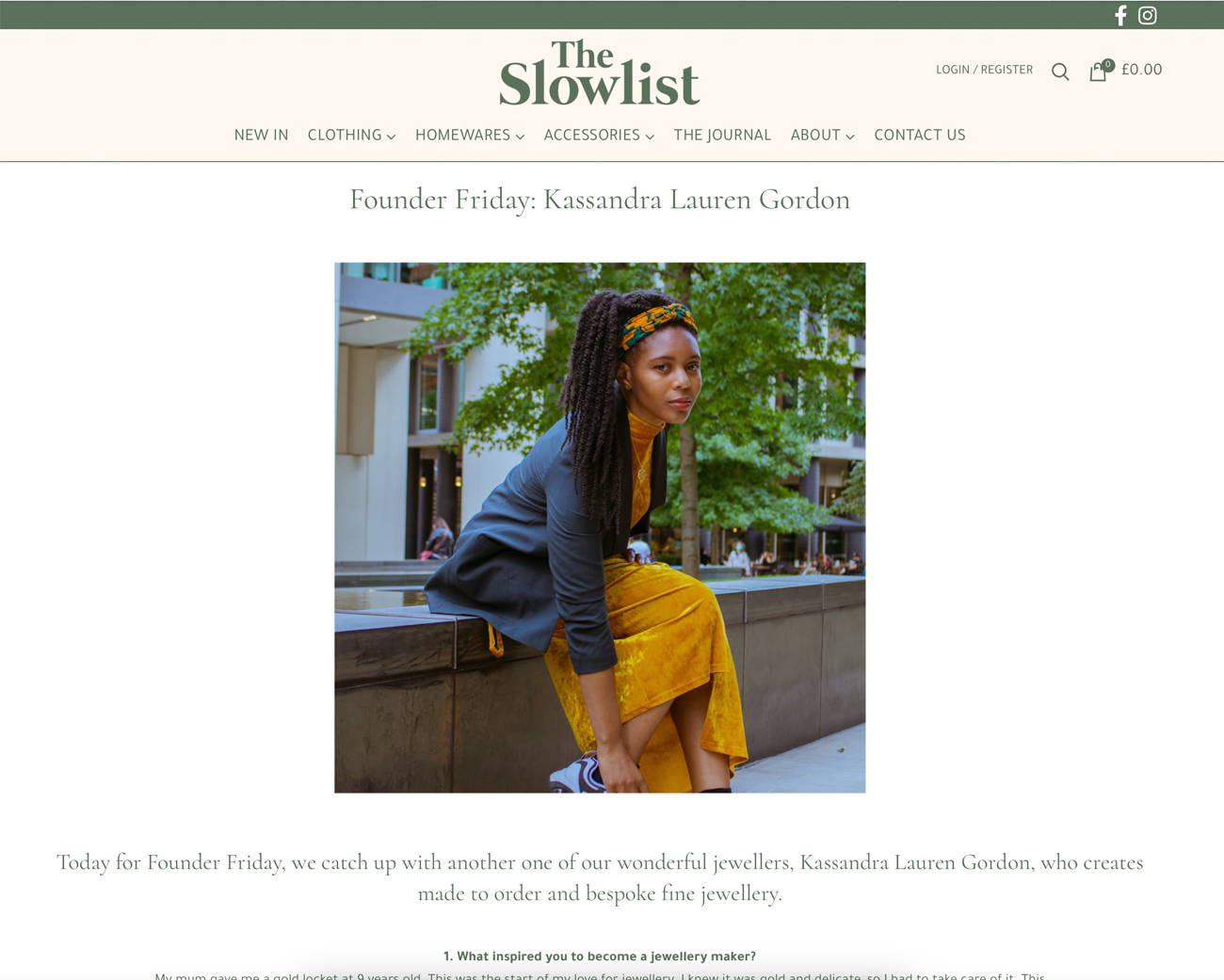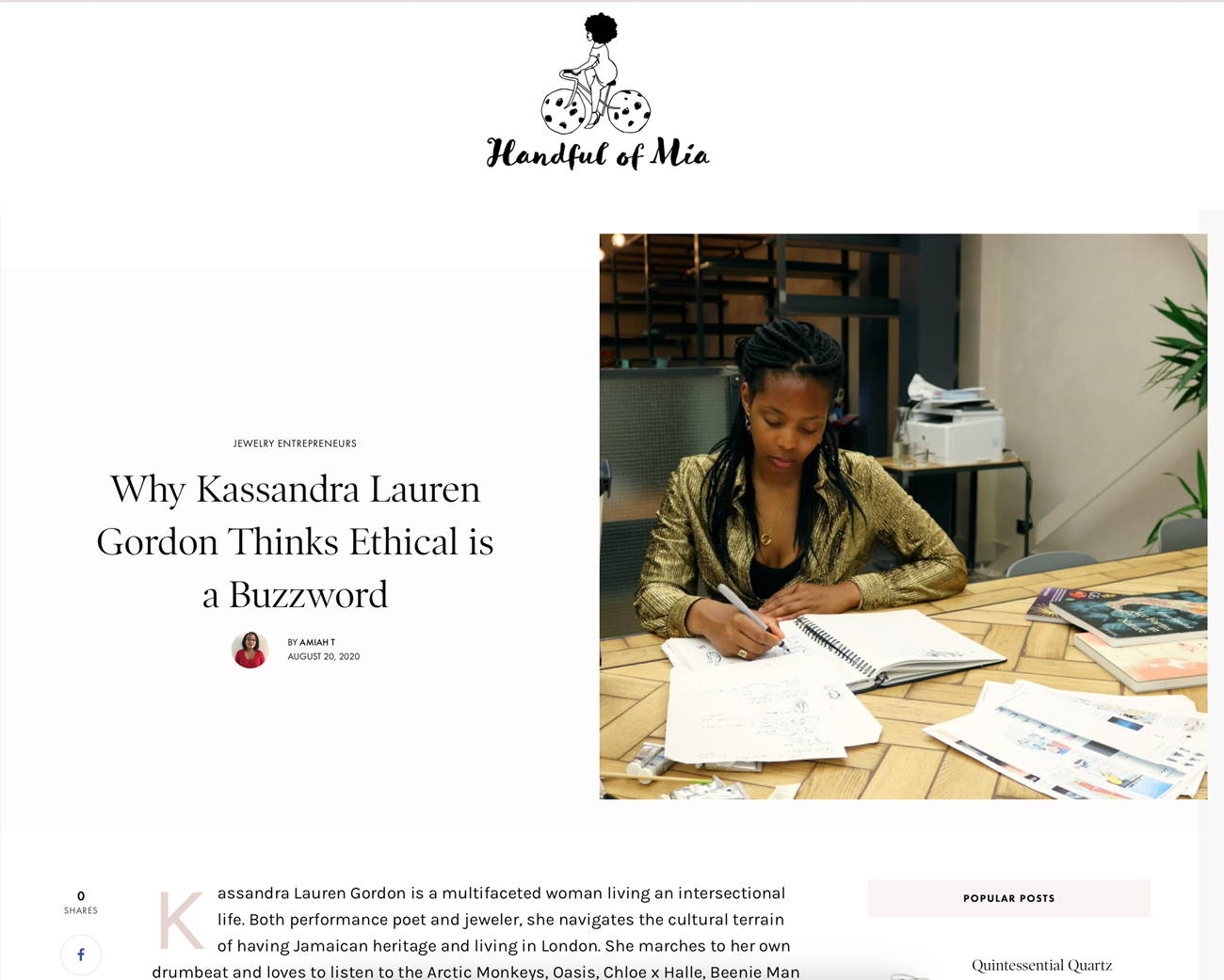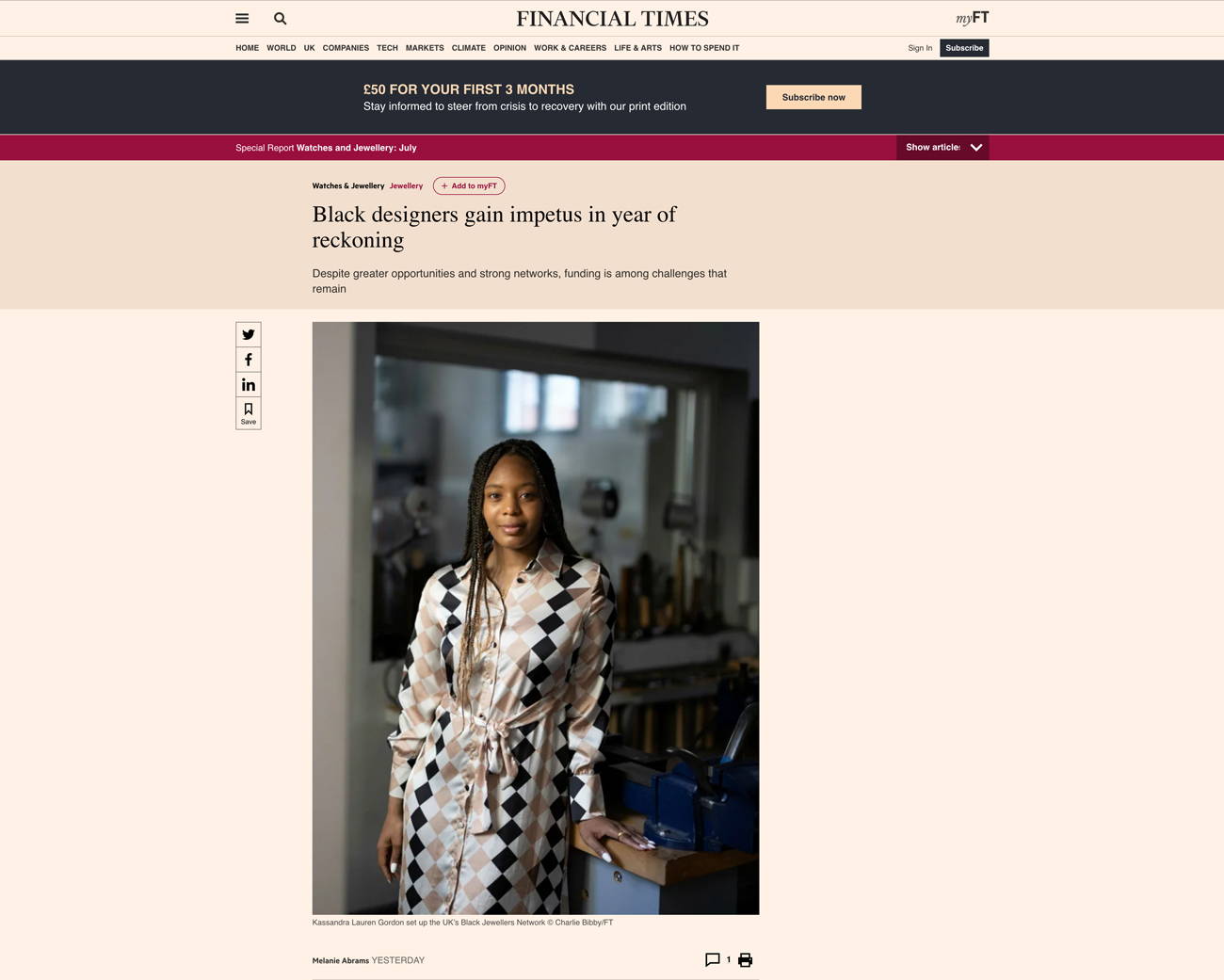 Black jewellers in the US and UK wrote open letters to the industry about its inequalities and the changes they wanted to see. Then, in October, London-based jeweller Kassandra Lauren Gordon published a UK-wide survey with the Goldsmiths' Company and...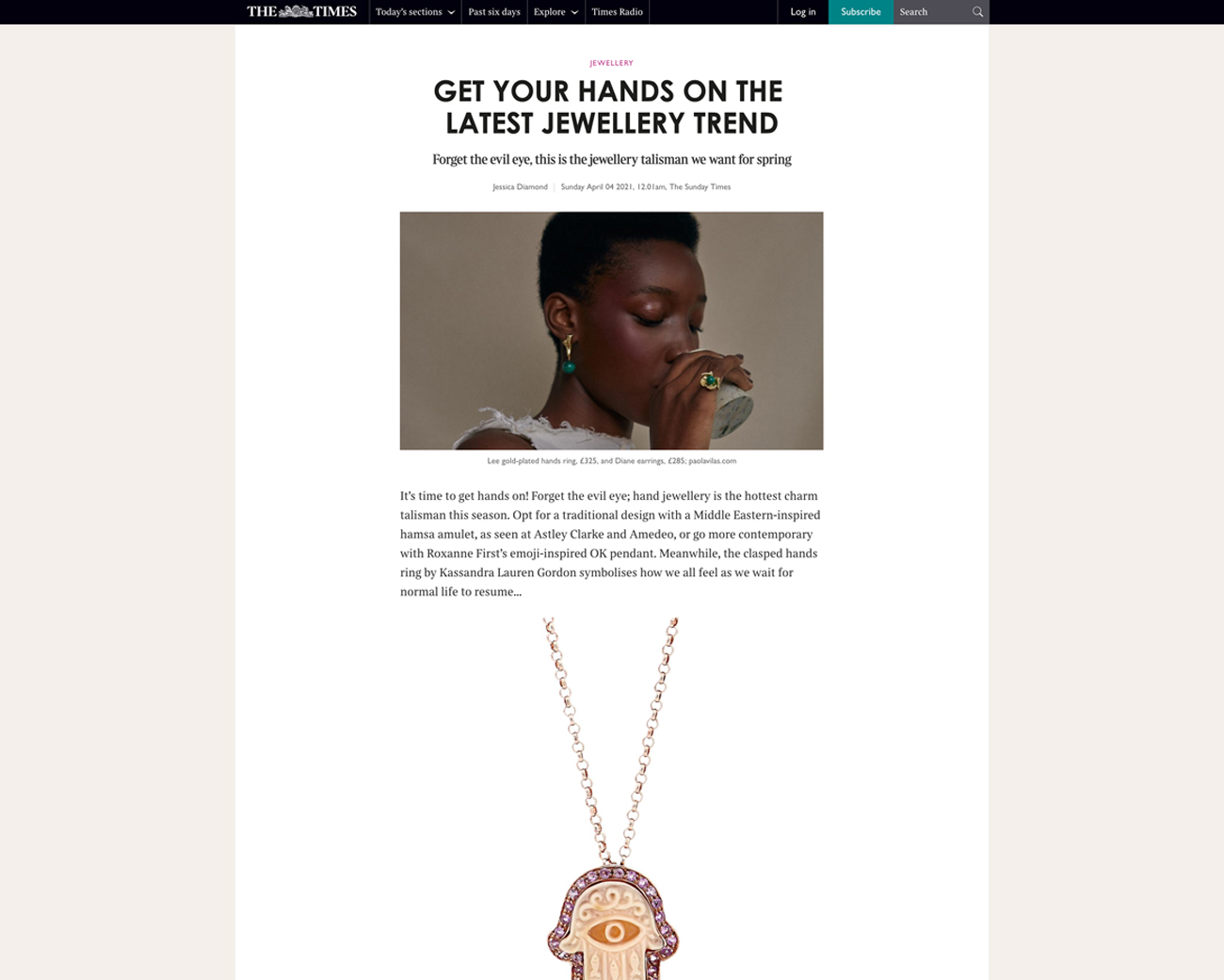 It's time to get hands on! Forget the evil eye; hand jewellery is the hottest charm talisman this season. Opt for a traditional design with a Middle Eastern-inspired hamsa amulet...the clasped hands ring by Kassandra Lauren Gordon symbolises how we all feel...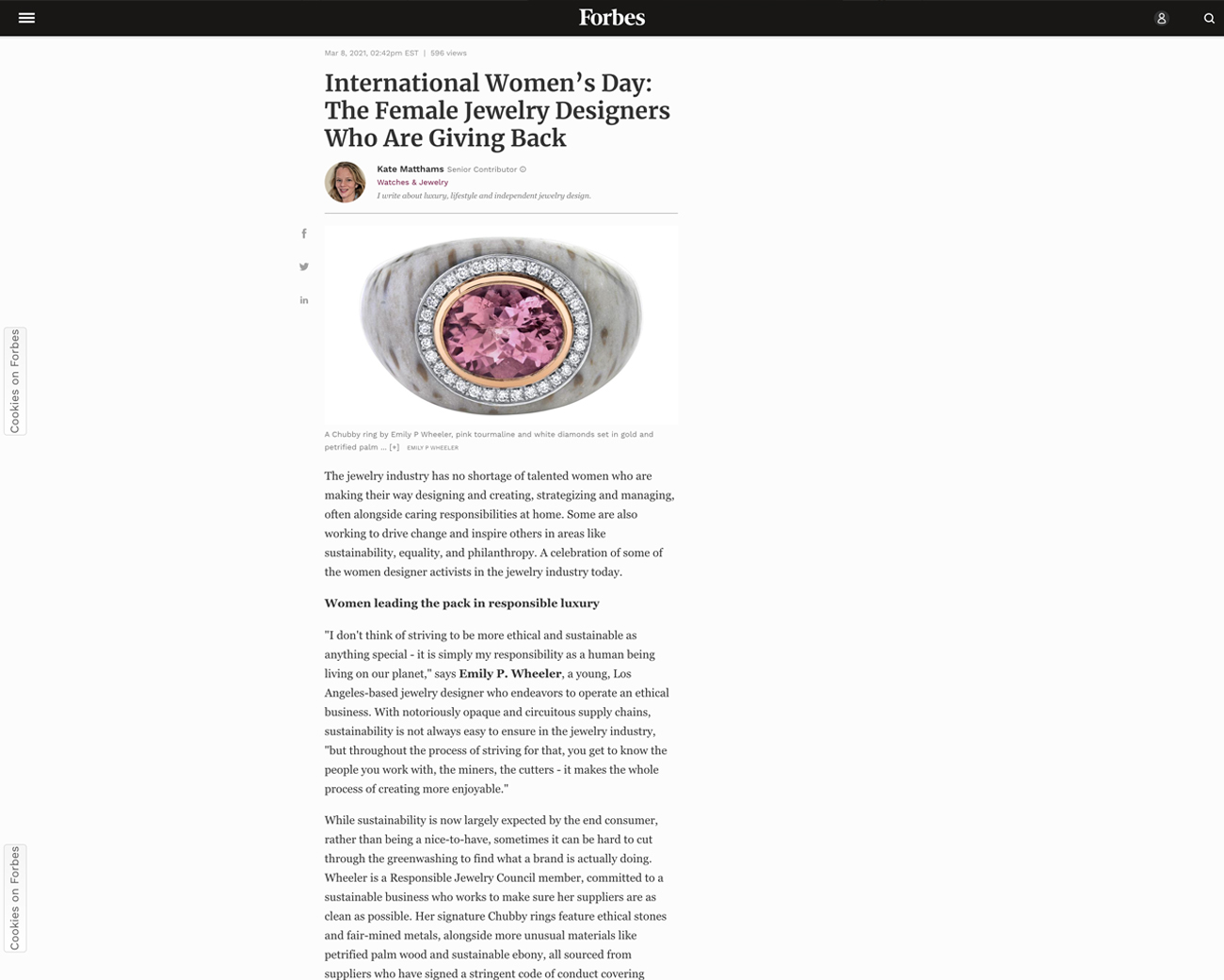 The jewelry industry has no shortage of talented women who are making their way designing and creating, strategizing and managing, often alongside caring responsibilities at home. Some are also working to drive change and inspire others...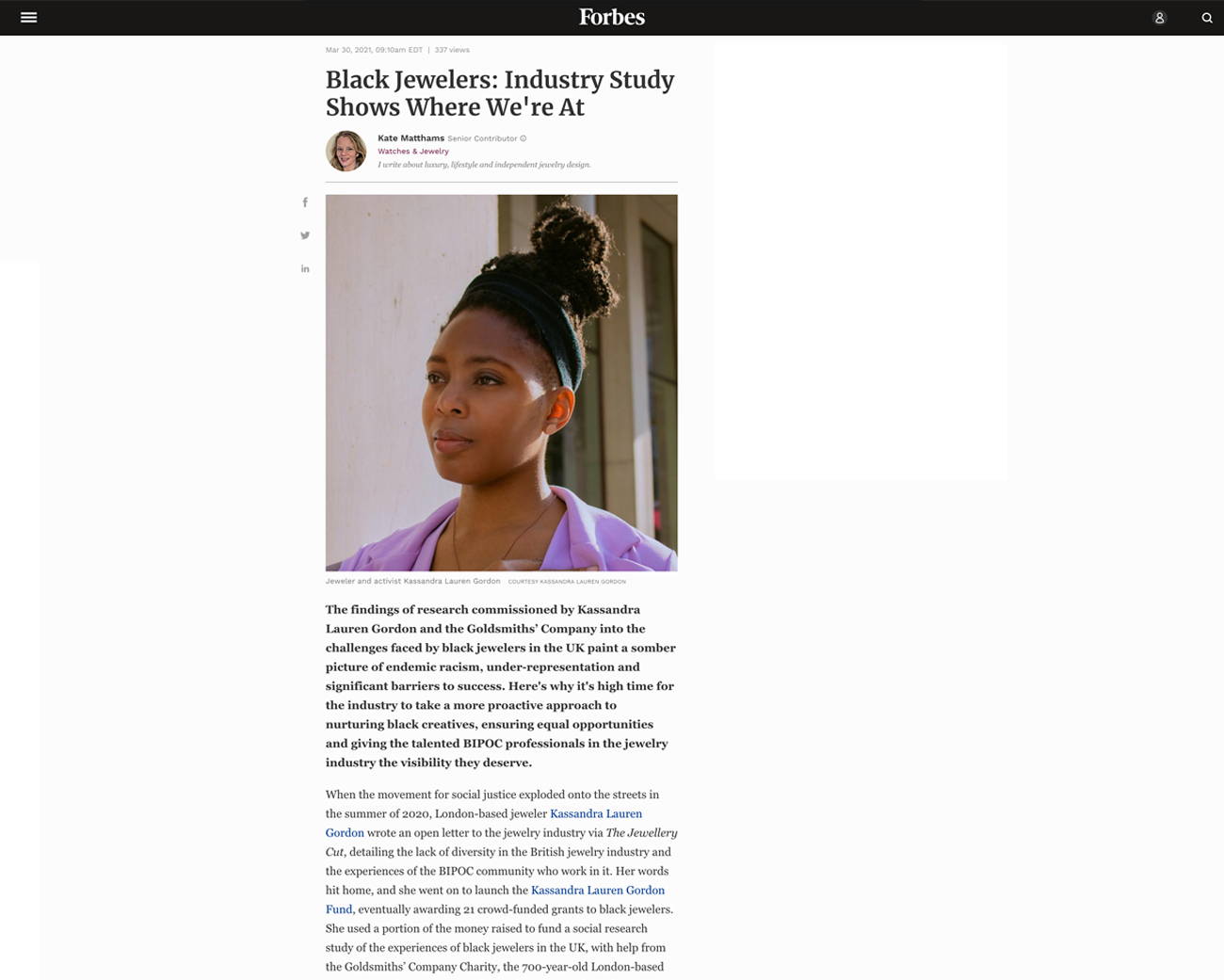 The findings of research commissioned by Kassandra Lauren Gordon and the Goldsmiths' Company into the challenges faced by black jewellers in the UK paint a somber picture of endemic racism, under-representation and significant barriers to success...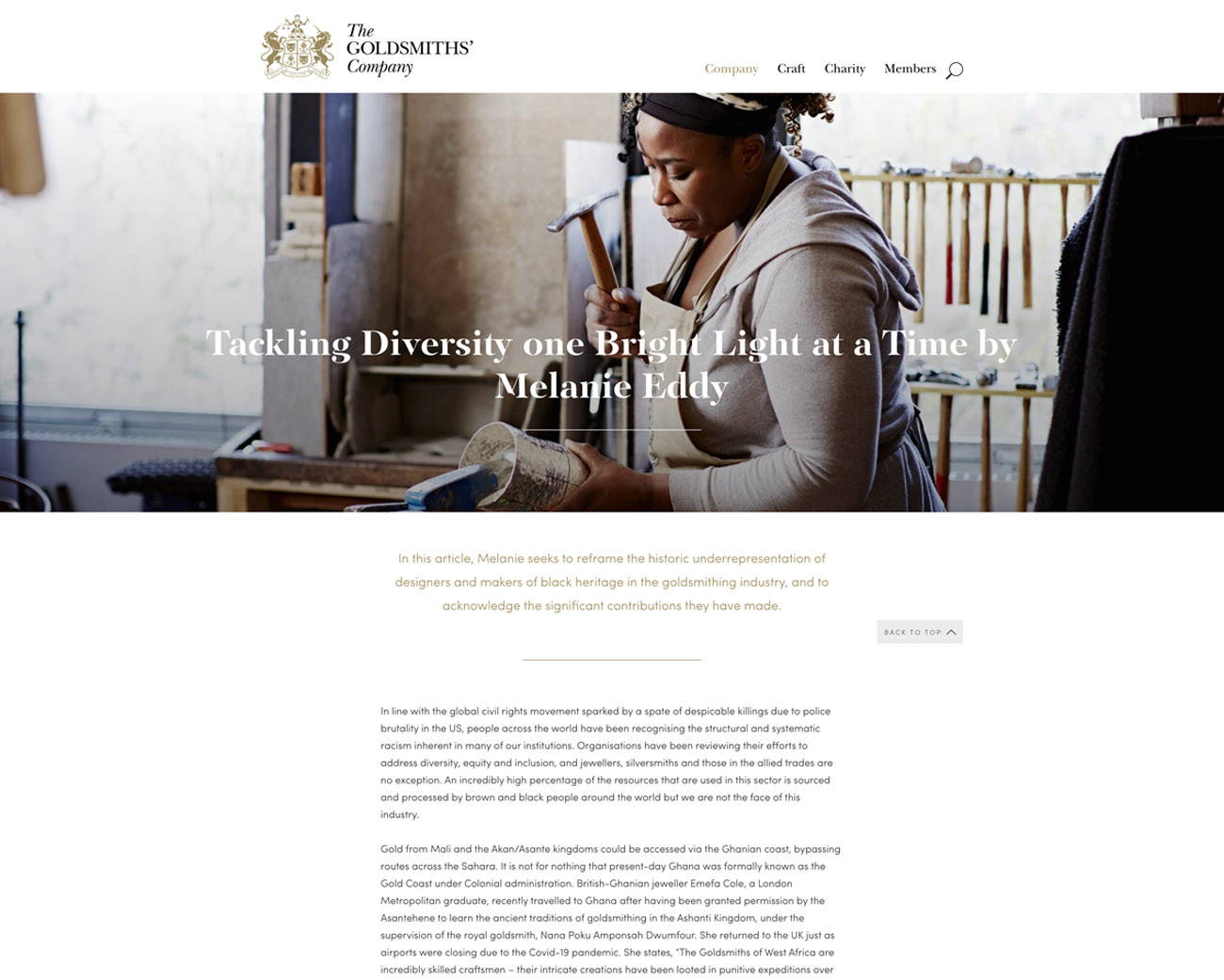 In this article, Melanie seeks to reframe the historic underrepresentation of designers and makers of black heritage in the goldsmithing industry, and to acknowledge the significant contributions they have made.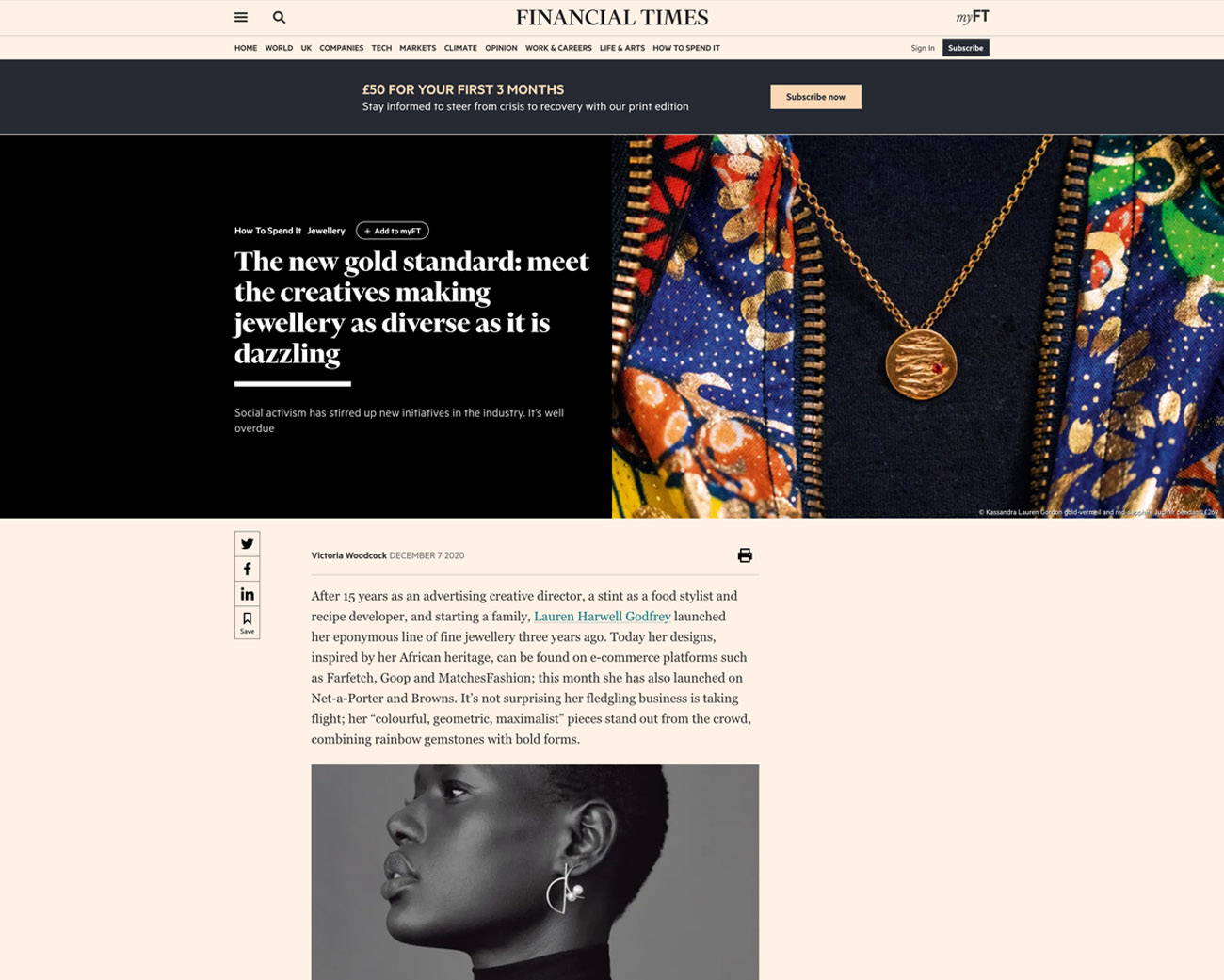 Looking to provoke practical, proactively antiracist action, she subsequently set up the Kassandra Lauren Gordon Fund with the aim of giving a £1,000 grant to 10 black people working in the jewellery industry who have faced financial hardship...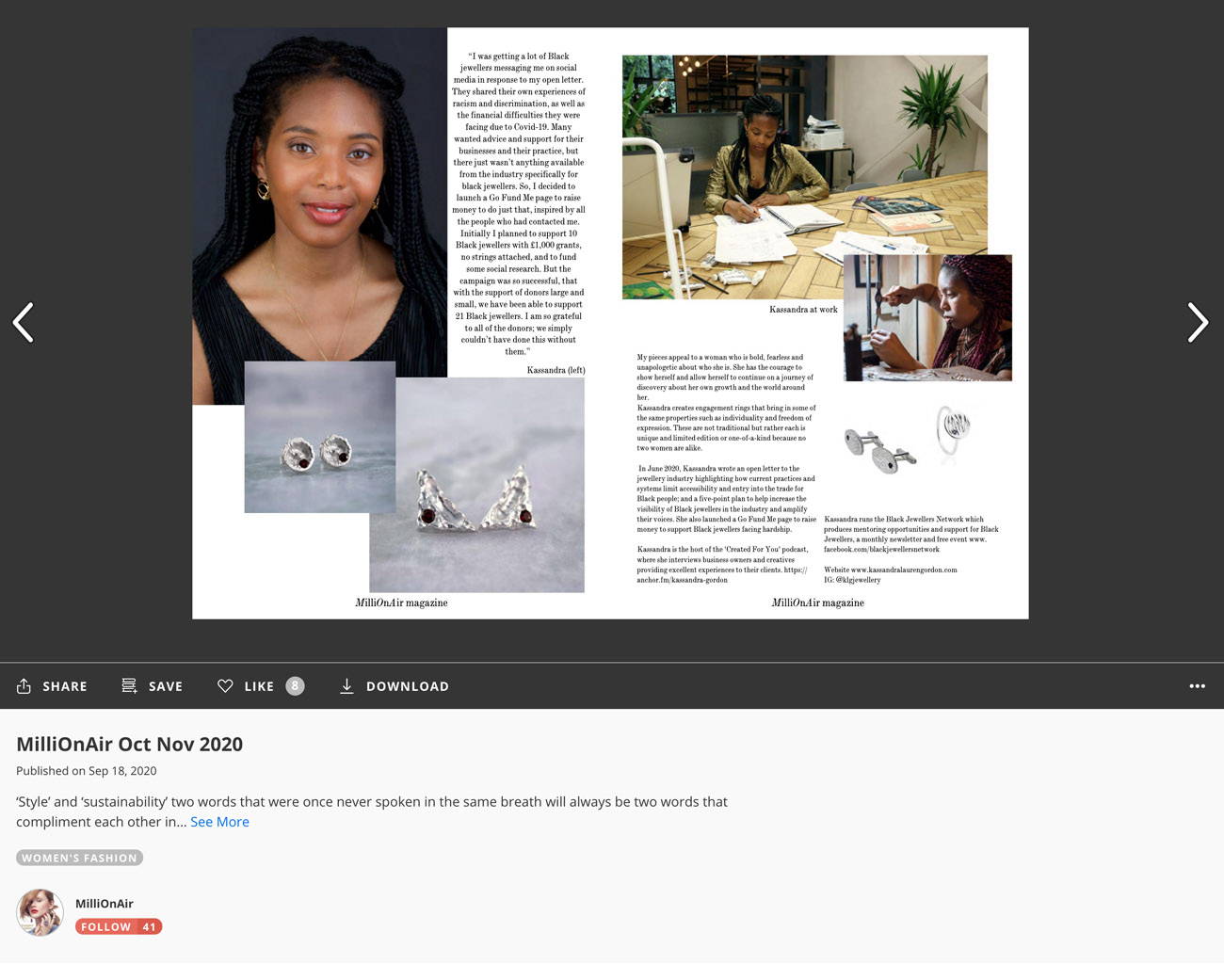 An Ethical jewellery/Goldsmith and jeweller content creator based in East London. She has studied jewellery manufacture and design in Hatton Garden. Kassandra was a former social researcher, youth worker, community worker and...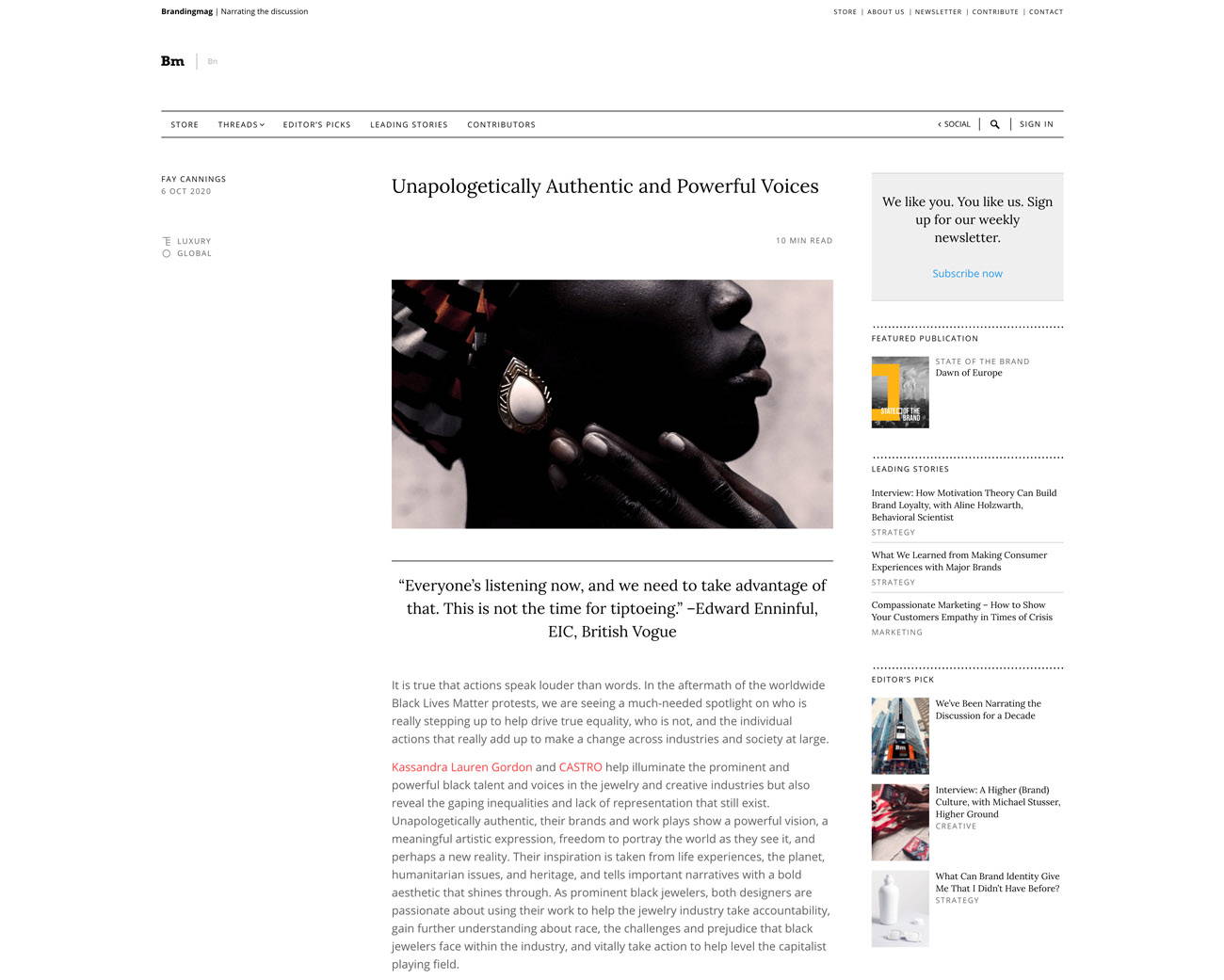 Kassandra Lauren Gordon and CASTRO help illuminate the prominent and powerful black talent and voices in the jewelry and creative industries but also reveal the gaping inequalities and lack of representation that still exist. Unapologetically authentic...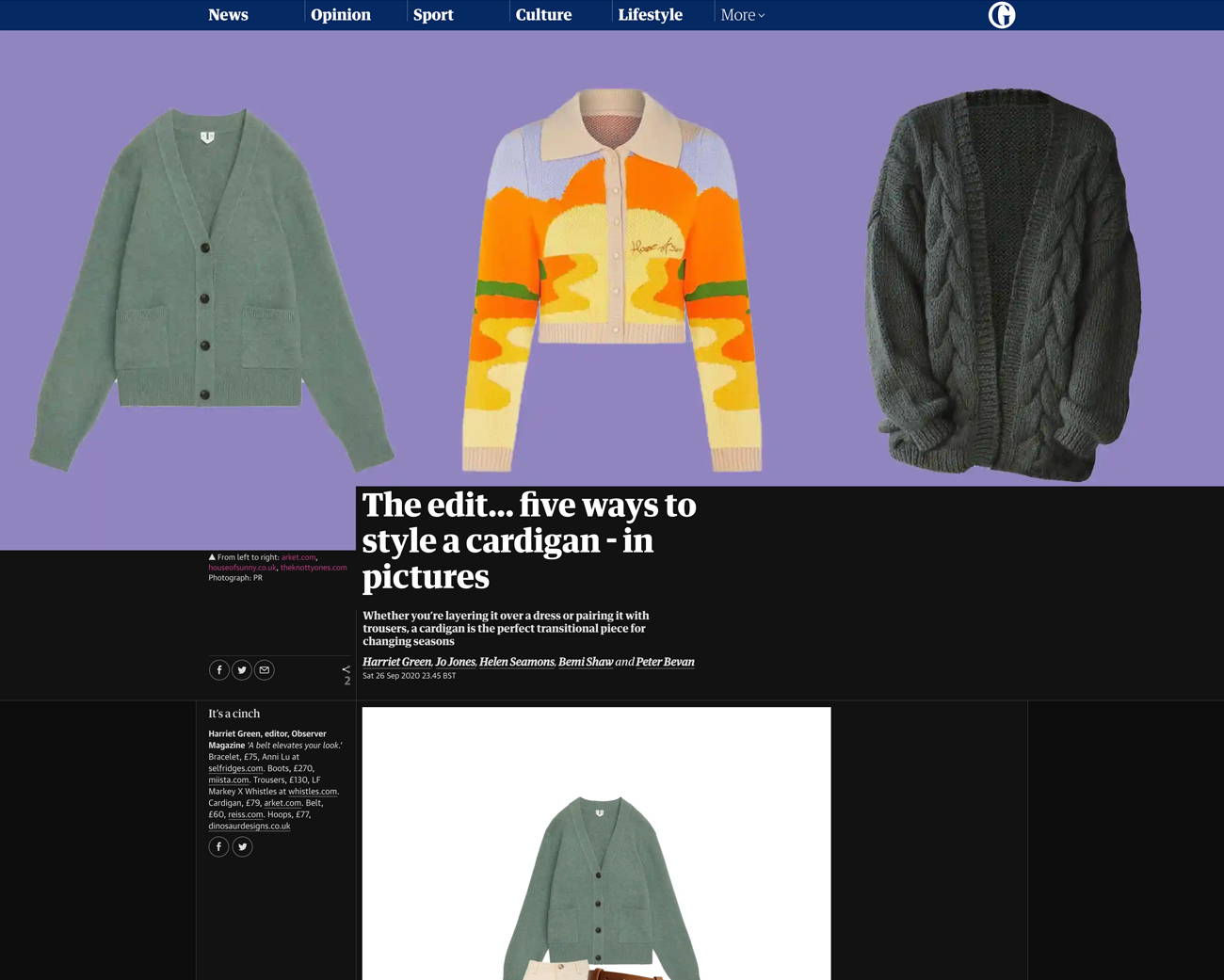 The edit... five ways to style a cardigan - in pictures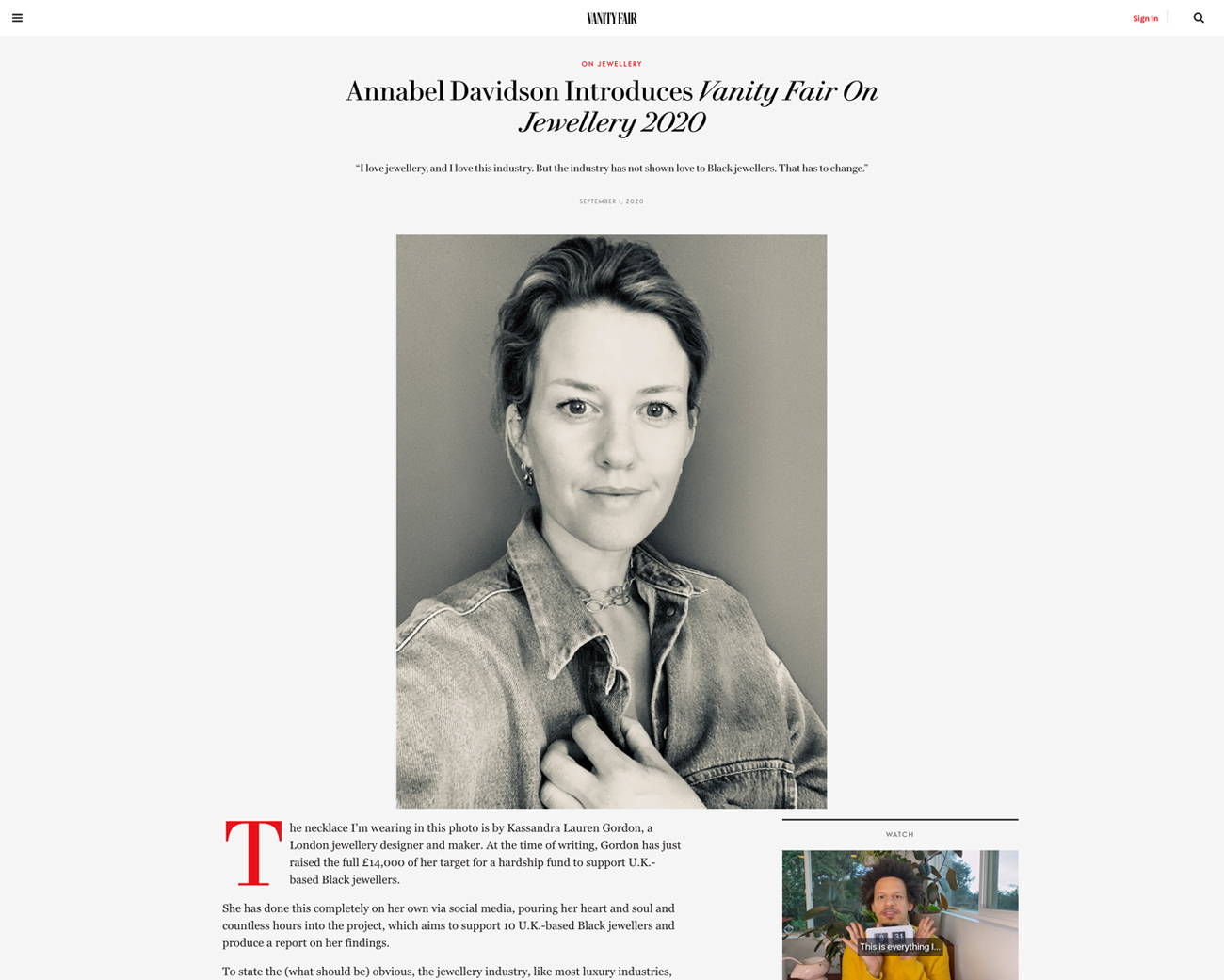 In her open letter to the jewellery industry on racism, Gordon outlined the ways she has experienced both blatant and insidious racism in Hatton Garden, London's jewellery quarter, and beyond. She then goes on to say...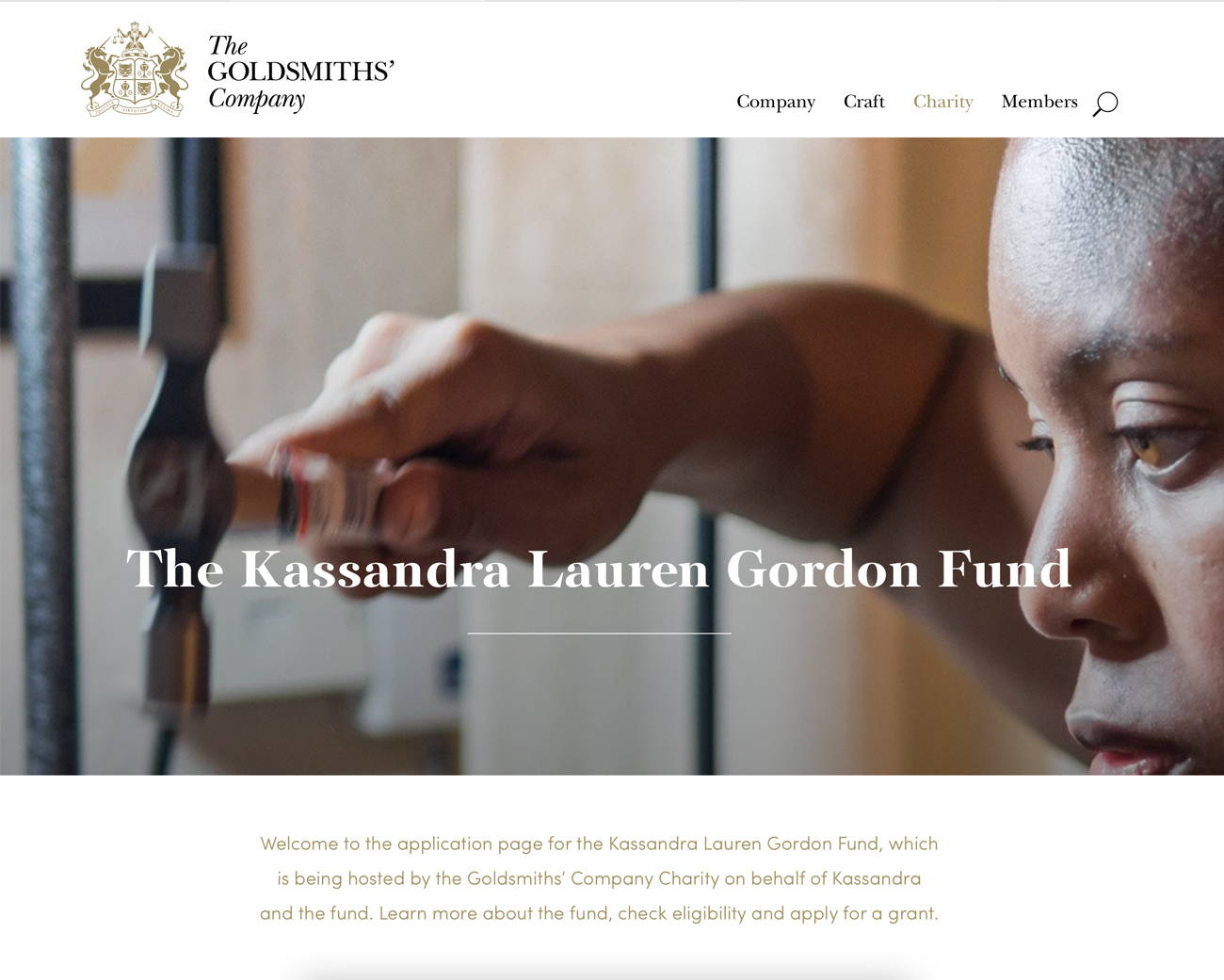 In June, Black jeweller and activist Kassandra Lauren Gordon successfully raised £19,483 on a Go Fund Me page, exceeding the original £14,000 target. 328 people, businesses and trade organisations made donations ranging from £5 to £5,000...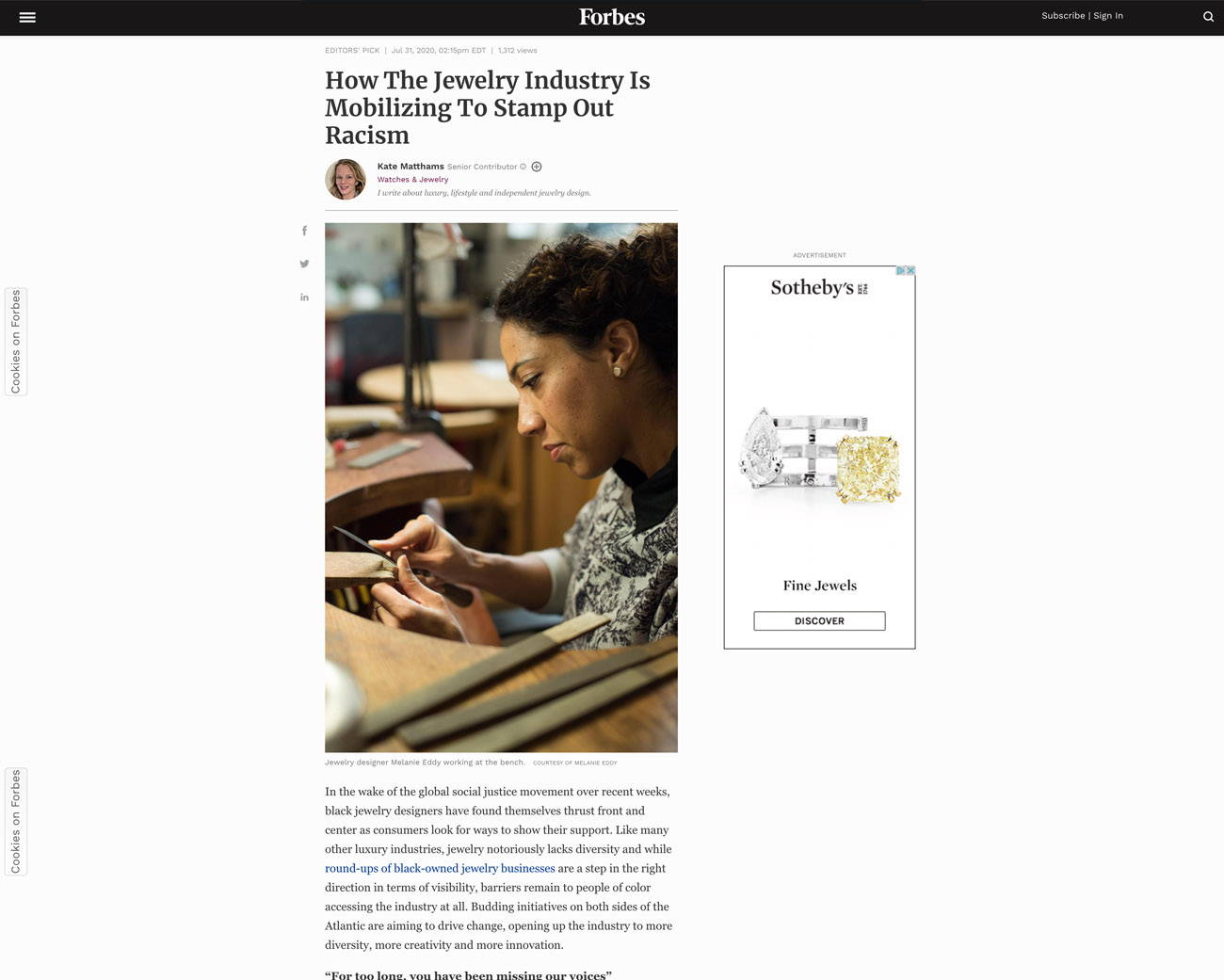 After outlining the challenges faced by black jewelers and calling for more inclusivity, Gordon set up a Go Fund Me Page to raise money and has used it to offer grants to 20 black jewelers through the Kassandra Lauren Gordon Fund.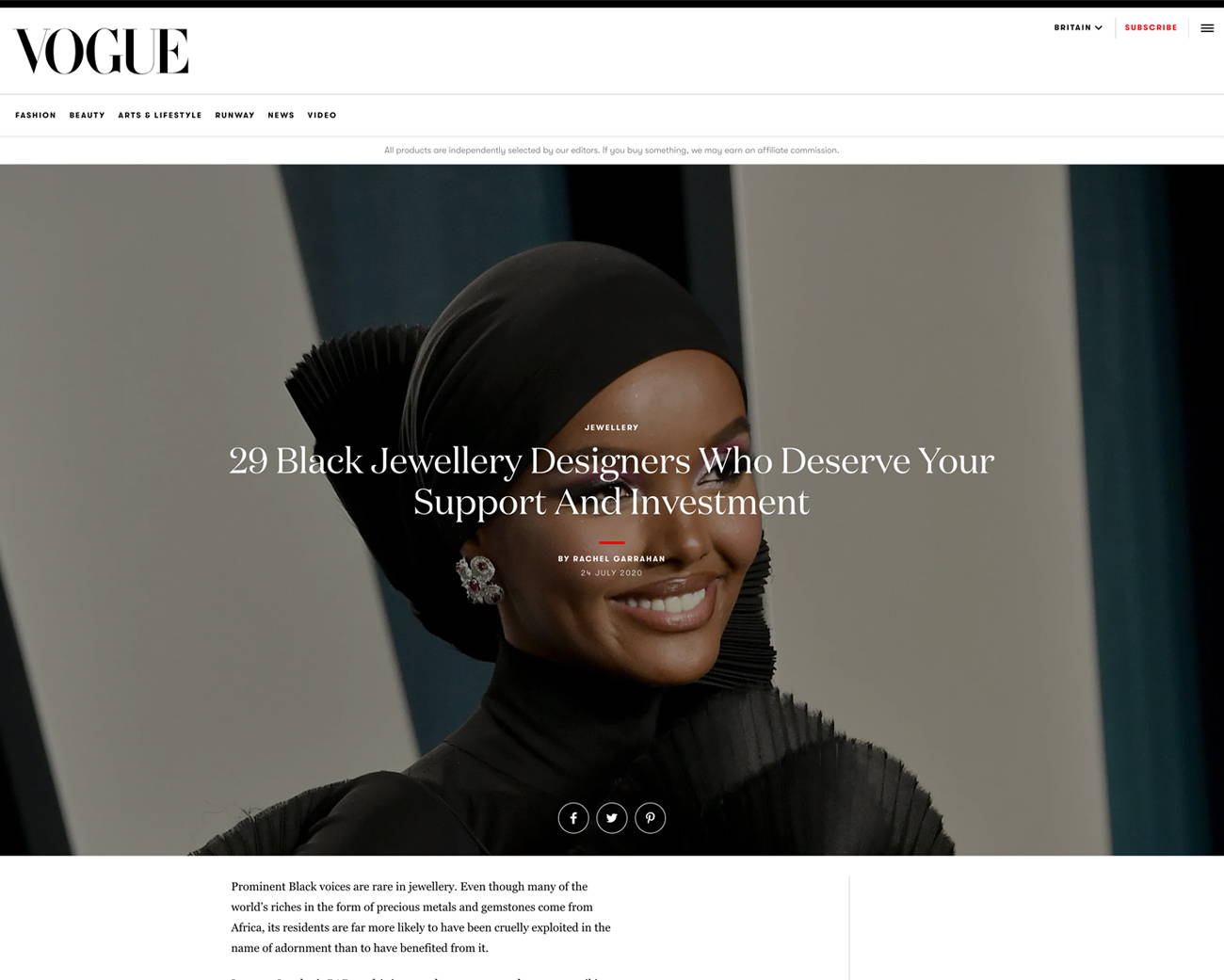 Prominent Black voices are rare in jewellery. Even though many of the world's riches in the form of precious metals and gemstones come from Africa, its residents are far more likely to have been cruelly exploited in the name of adornment than to have benefited from it...
Follow Us Online
@klgjeweller
Subscribe to our Newsletter
Receive updates about jewellery culture, KLG creative projects,
and information about products.